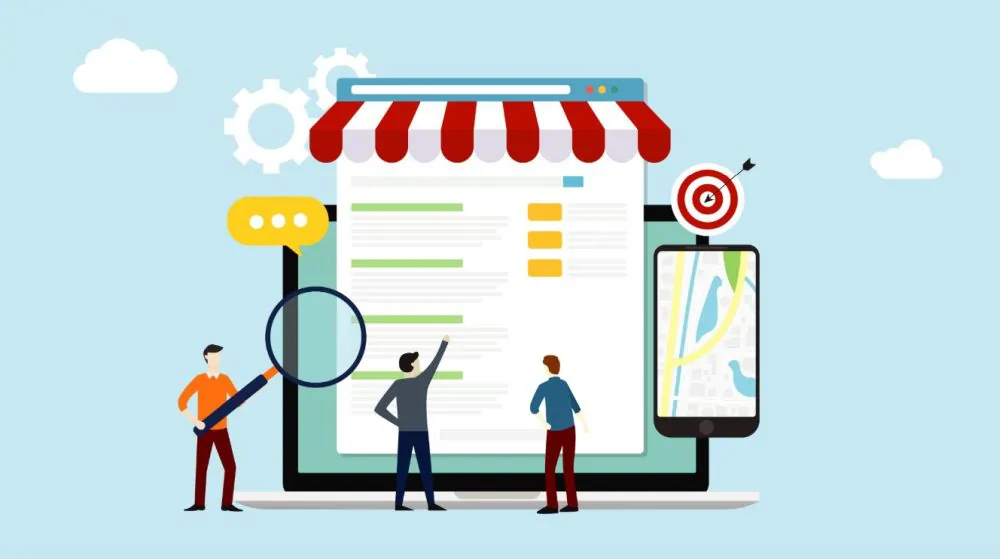 There are many ways that you can promote your business locally in 2021. This can be with digital marketing or with general marketing. The best way to get results for your business is to use both of these marketing methods. If you are new to the business world then this guide will be perfect for you.
Start With Google
Google is literally the answer to everything these days. How many times do people get asked a question and then reply with "Google it". It is a lot and, seems to be the modern-day solution for nearly everything. If people want to find out more information about your company then you will need a Google My Business.
This is where users will find all the important information that they will need for your business. For example, if you own a vintage jewellery store then people will search for "vintage jewellery near me". This will then bring up all the local jewellery stores that are closest to them including your store. It will then bring up a small map with those local jewellery stores. It will have the address, phone number, hours, directions as well as a link to your website.
Leave Signs Around Local Streets
Small signs around some of the main streets near you are the best way for people to locate you. You will often see signs on the main streets directing you to different shops. So you might as well use this wonderful marketing technique yourself. Furthermore, you could have large billboards set up although these tend to be more expensive.
Start Your Own Blog
Blogging is another great digital marketing tool to increase traffic to your site. It is easy to write a blog as well plus, there are many blog sites out there where you can get ideas from. Going back to being a jewellery store, say if you are selling vintage engagement rings then you can write a short blog about the history of that ring. If you do not know the history of it then talk about the metal or the gemstone that it has with it. There are many things that you can talk about at the end of the day.
Directories
Directories are another great marketing method for people to find your business. This is something that you should do alongside setting up your google my business page. This is where many businesses will publish the contact details of their businesses on sites such as Yell. Again, this will contain all of the important information that is needed when it comes to locating your business as well as contacting you.
To Conclude
There are other marketing and digital marketing tips that you can use to promote your business locally. Digital marketing is definitely the most common for many businesses these days and, Google seems to be the best way to promote your business. The last thing that you want to do is neglect these methods because they are a great way of putting your business on the map.